Houston Wedding + Engagement Photographer
Engagement Photo Locations in Houston & Surrounding Areas
When it comes to engagement photo locations in Houston, there are plenty to go around. I like to have in-depth consultations with my couples in order to help them decide on a location that best suits their personalities and desired outcome, but this guide should be helpful to anyone looking for a little inspiration for Houston engagement locations.
You're engaged! Congratulations!!!
Aside from cake tastings, the most fun you should have before putting your dress on should be planning your engagement session! An incredible opportunity to meet and bond with your photographer prior to the big day. Among many benefits you will gain experience in front of the camera before the wedding, and you'll have amazing photos of yourselves that reflect who you are, without any distractions!
Seabrook is only about a 30 minute drive from Downtown Houston! Certainly worth the drive, as it has TONS of amazing lesser known beaches for engagement sessions. These shores aren't as popular, in other words, offering some privacy. Consequently, this allows couples to relax, show some PDA, and splash around without many or any people around. A perfect engagement location for the fun, adventurous, and modern couples out there!
El Jardin in Seabrook is a gorgeous Texas beach with so many opportunities for photos. I first stumbled upon this beach in 2018, when I was scouting the location for an actor's editorial photoshoot.
Given this beach can be found at the end of small unassuming neighborhood, I would consider it a hidden gem. Moreover, home to some of the most striking and romantic spots I can think of within Houston's surrounding area. Jardin offers idyllic scenery for editorial engagement photography loved by couples who are looking for magazine-worthy photos!
In the same vein as the aforementioned beaches, Galveston has a ton of amazing engagement locations, not too far of a drive from Houston, and worth the drive especially on a weekday. Engagement photo options include: the view of pleasure pier on the beach, less crowded beaches on the west end, and of course, the fancier East Beach, for Hampton vibes! Moreover, you can't forget about downtown! I could really go on, because I love the island.
One thing to keep in mind on the beach is the sun's position for the best results, so make sure you're working with someone who understands charting, and light positioning.
Hermann Park is full of great photo scenery. There are so many visually pleasant places to take engagement photos, it's almost overwhelming! This Houston park is home to arguably the most beautiful gardens in the city, in addition to many overlooked spots, if you have the eye for that.
I recommend this location to couples who are looking for something a bit more traditional. However, there are also cool options to break from tradition if that's more your vibe! HP is expansive and it has something for everyone!
Buffalo Bayou is among my favorite locations for engagement locations within the heart of Houston. One of the main reasons is the diverse changes in scenery within close proximity to one another. Secondly, the man-made hills which add a some dimension to an otherwise pretty flat city. I love Houston, no shade, but let's be honest! Due to its vast botanical collection, you can capture different moods. Additionally, for couples who hold Houston dear to their heart, it offers a beautiful view of the downtown skyline. In short, it's a great location for variety!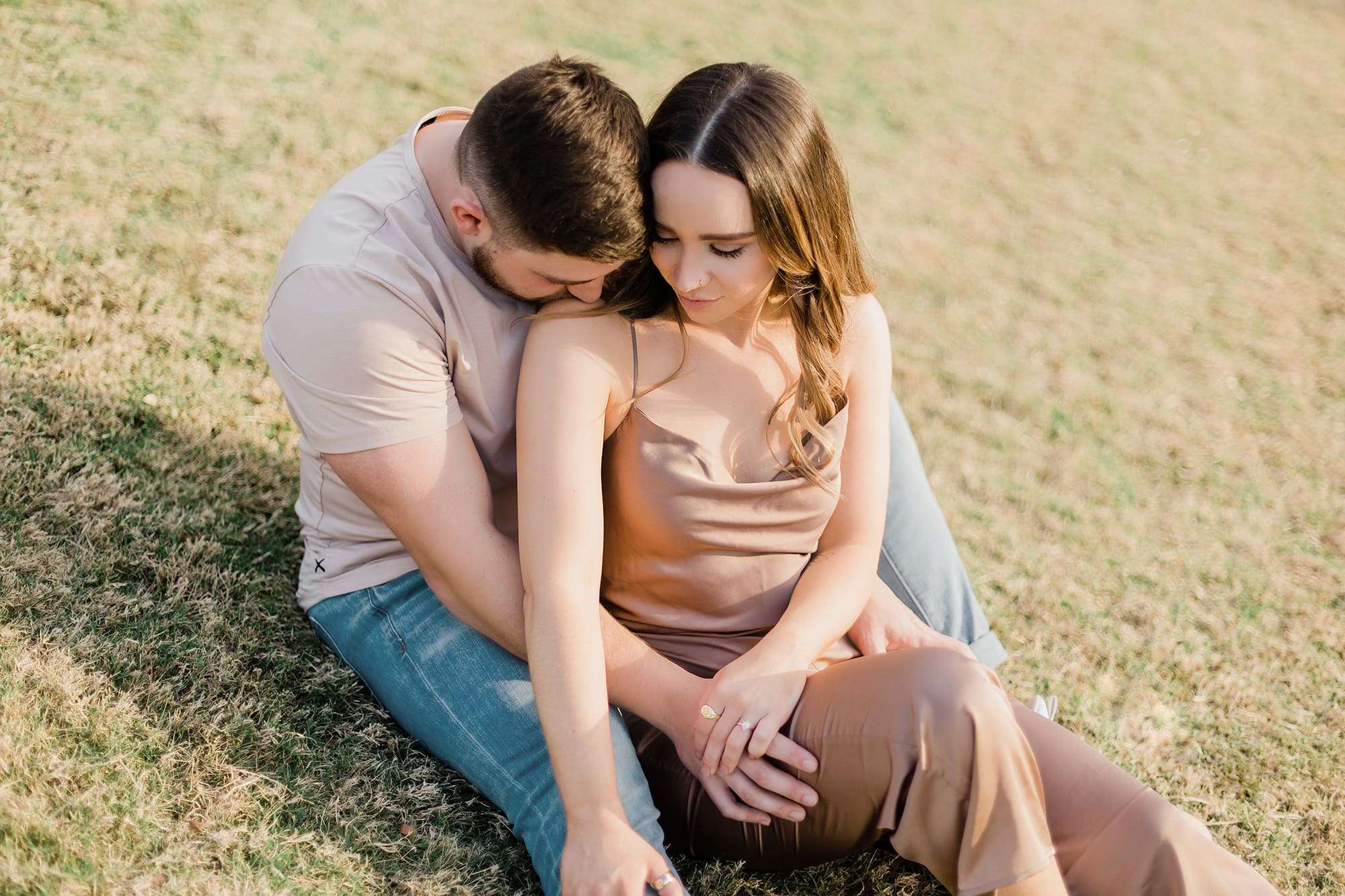 Let's start with Sabine St, since it's a stone's throw away from Buffalo Bayou Park. The bridge itself is beautiful, therefore a charming engagement session scene. The sun sets facing Downtown, which can be tricky, but aesthetically and personally, I prefer that side regardless. However, for couples looking for strictly urban/architectural images, Downtown offers more visually pleasing views. For example, walking down Main St, using textures on building walls, and overlooking stunning views from the roofs of parking garages or high buildings.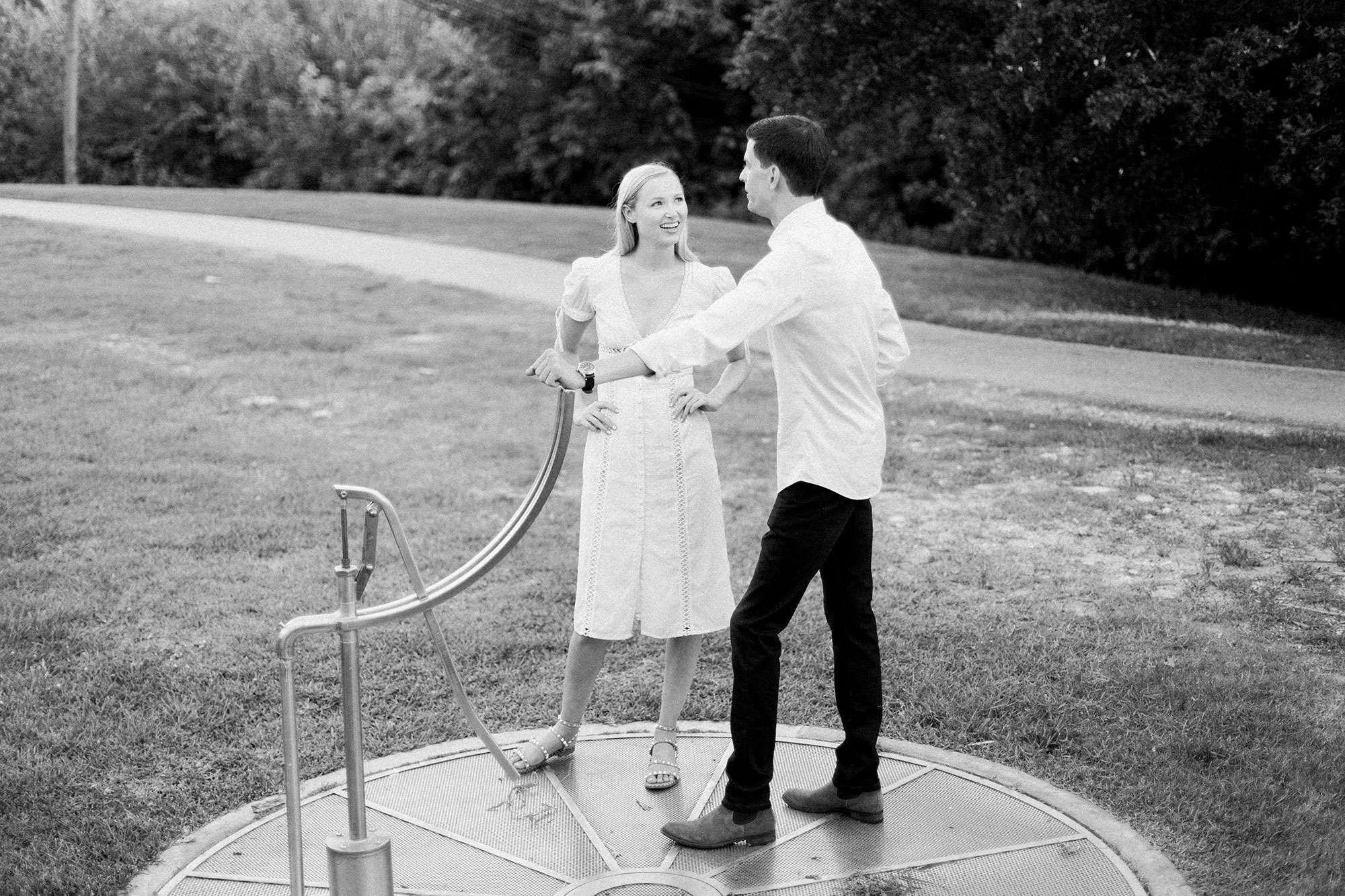 Home to so many forests and parks, the Woodlands is another excellent option for engagement photos. Flemming Park, for example, is only about 35 minutes away from Downtown Houston, and far less busy than the parks in the city, which makes photoshopping people out of the background a breeze. I love this park because you can set up some gorgeous cinematic scenes, it's also very easy to find parking, and much like Hermann Park, it is teeming with botanical wonders.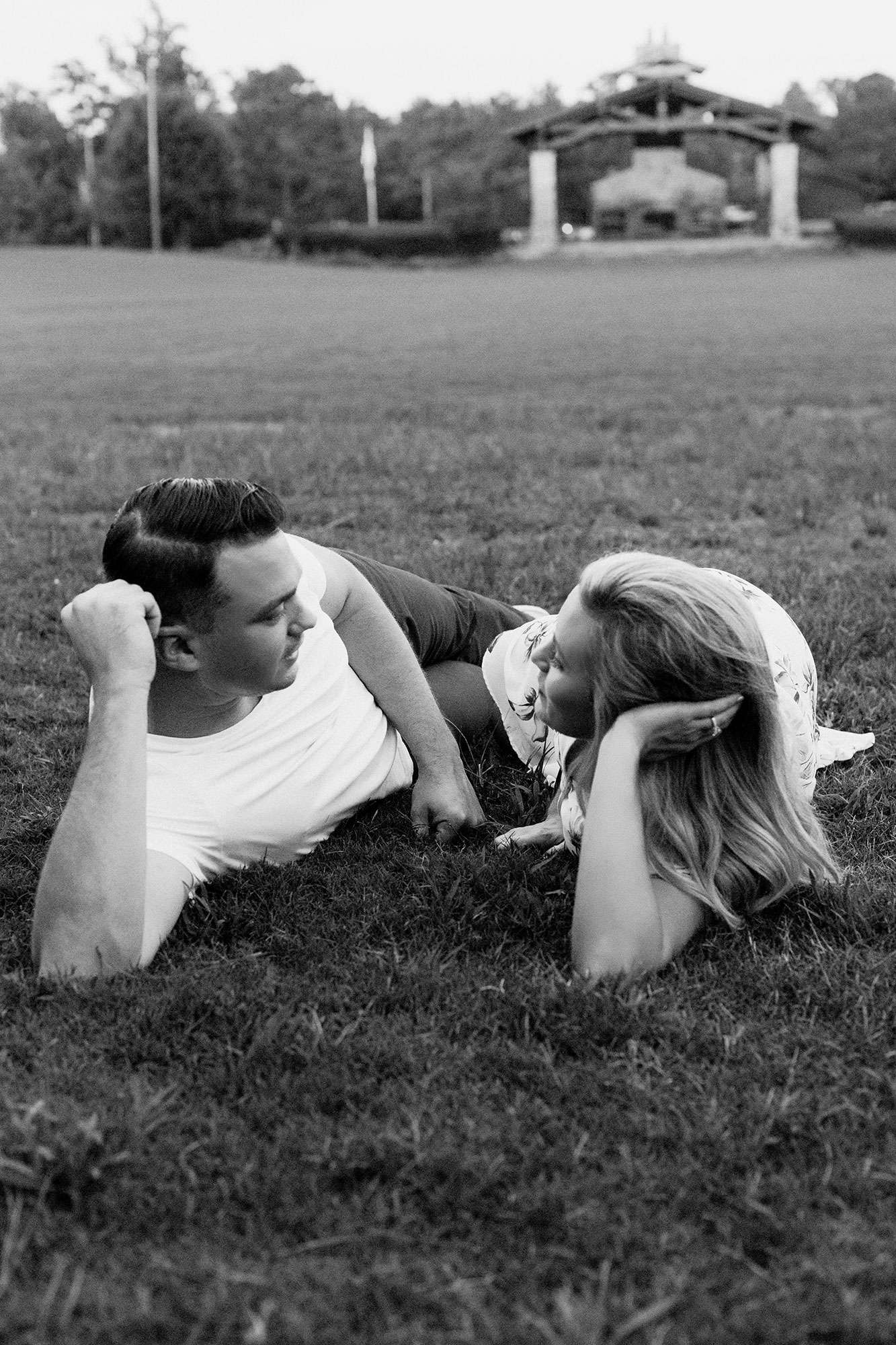 This is a small little park located in Midtown, Houston. It has very charming paths, and many great spots for photos that can add variety to an engagement session. Most importantly, the middle of the park has stunning oak trees. Because of the park's position, the sunsets here are particularly breathtaking coming through the branches. What better metaphor for enduring love than trees that have survived Houston weather for over 200 years! This park is really special, easy to access and small enough not to overwhelm.
For the adventurous couples in Houston looking for scenic landscapes, you might find it worthwhile to make the 3 hour drive to hill country! Austin is home to some gorgeous engagement session locations and is not too far from Houston. If you reside in Austin, you're in luck! From Mount Bonnell, to Bull Creek and everywhere in between. This beautiful city has so much to offer, and it's beautiful landscapes make for some seriously magical engagement photos.
Finally, for some couples, nothing is more romantic or fitting than re-creating their first date, kiss, or the moment they fell in love. There is something incredibly intimate and authentic about honoring those milestones and creating new memories while delving into heartfelt nostalgia. It is important to note that some locations require permission prior to taking photos, usually this isn't an issue, but it is something to keep in mind!
Interested in my work? Are we a good fit? Read below!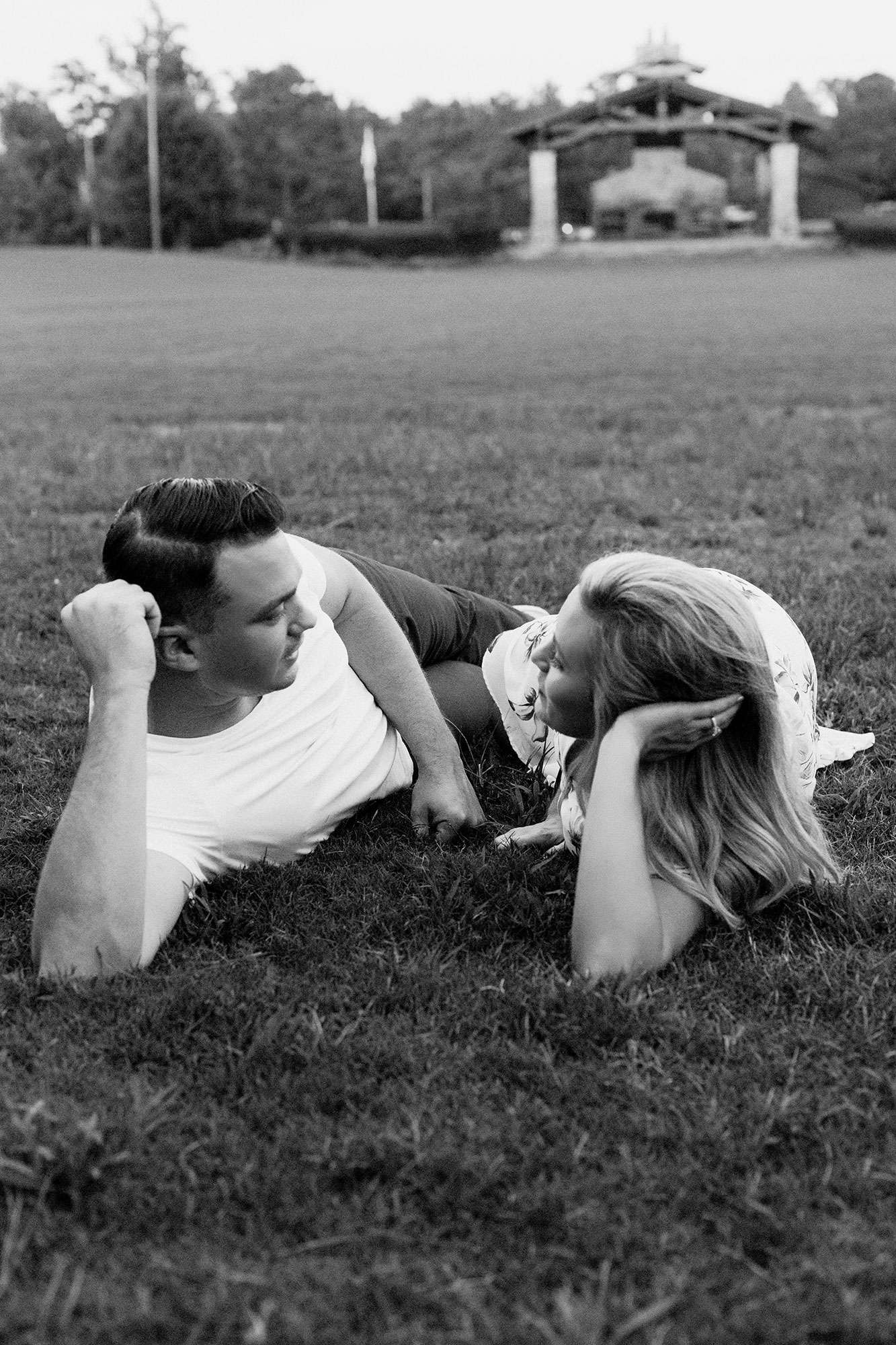 You don't want cheesy/trendy images that you worry won't age well. You're interested in a photographer that genuinely wants to get along and vibe with their couples. You want someone who helps couples feel like pros by using proven prompt techniques, collaborative posing exercises, and pre-session consultations and guides. Want editorial photography and flattering editing. Not just a shutter clicker, but a new friend, and the best third-wheel, if I do say so myself!
Does this sound like you?