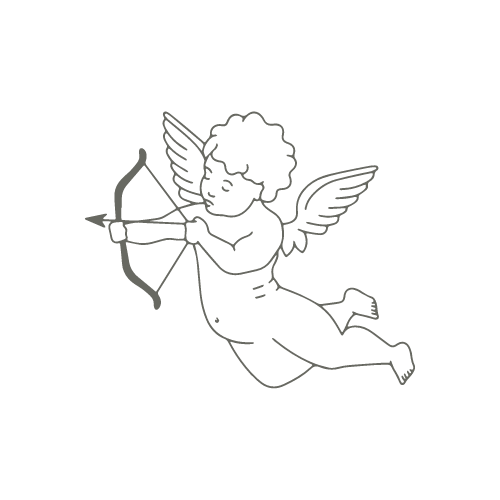 Texas based. Capturing photos in
Hi! My name is Ana! I'm a 4'11, tequila sipping, music obsessing, creative spirit. I'm originally from San Francisco, CA and Mexico City. When I'm not traveling, I spend most of my time in Houston, with my incredible partner in crime and our three cats (our dog thinks he's a cat too!) I've been a fashion editorial photographer for over a decade but have fallen more and more in love with telling REAL people's stories. Career-wise, nothing has been more fulfilling than having creative freedom and spending so much time with people that are in love.
The Kindest of Kind Words
The Kindest of Kind Words
Mexico City
It's hard to put how insanely talented she is into words without writing an essay. Firstly, Ana is such a calming presence to be around, she is so professional, charismatic, and kind. It really amazed me that she managed to make us look unposed and natural, and captured all of the special moments during our wedding in a candid authentic way. I couldn't be happier with the pictures we received from her! She's an insane talent. Forever grateful to you, Ana!

New Orleans, LA
"We stressed on finding our ideal wedding photographer in Houston for months, until a friend recommended Ana. What an absolute pleasure she is to work with! Her photos were beyond amazing and we were blown away by the editing she was able to do. I couldn't be happier, and I would never recommend anyone else!"

Los Angeles, CA
"I didn't ever think having my photo taken could be painless and transform into a fun experience. I was so nervous about my wedding because I normally hate pictures of myself. Ana really made us feel comfortable, like we were old friends. The photos blew my mind. The results were phenomenal. I can't recommend her enough. She's beyond amazing!"

Galveston, TX
"True joy shines through our photos and that was all thanks to Ana's incredible connection skills and ability to bring your happiness through her interaction with you. My biggest fear was not liking my wedding photos, and she FAR exceeded my expectations. If you're searching for the best Houston wedding photographer, look no further!"

Houston, TX
Ana captured the most precious moments of our engagement session and wedding day.  Everyone at our wedding absolutely loved her, she is so personable and professional. I've worked with photographers throughout my life, and none compare to her in talent or professionalism. So grateful we had her because it's like having a close friend by your side and not just a person with a camera. And what can I say about her work? It speaks for itself. She is insanely talented.